In today's article we will discuss about top web design trends for 2019, all you can know, and of course, I will share with you some tips and secrets.
Year 2019 is here, and it means we are close to the final chapter of the decade.
Of late years the internet has grown a lot and changed very much from augumented reality, virtual reality, artificial intelligence to accelerated mobile pages and many other stuff like that.
Truth is that we are very excited to see those changes happend in just 10 years. 🙂 Web design trends they have evolved sooo much!
In some years, web development change the way of creativity: old grids and traditional stock photos in vibrant images, bold color schemes and asymmetrical layouts. Advancing technology leads website to be more smarter, and the closest example is the "hamburger menu".
In my perspective I think 2019 will be a perfect symbiosis between aesthetics and technology.
SERIF TITLE, NOT SANS-SERIF
For many of you, the title will scare you a bit, but don't worry, is not what it looks like. As we know, serif fonts are usually easier to read than sans-serif. But what are web design trends for if not to give a little change?
What would you say if we turned the roles? and there's a good reason for this: serifs were designed to be decorative, making them perfect for emphasis.
And believe me, serifs is not as old as it seems.
B&W AND COLOR SPLASH EFFECT
Colors are the most important elements on a website. And the color have the power to make you happy, sad, nervous, excited etc.
For 2019, we're seeing black-and-white web design making impressive statements. Ironically, the biggest effect b&w can have is in their combination minimal amounts of color, called splash effects. Adding a color will not only break up the sea of monochrome but will make points of interest and calls-to-action leap out.
Web design trends for 2019, all you can know! Sooo…cool!
FLAT DESIGN & NATURAL SHAPES
In 2019 designers are turning towards natural shapes and smooth lines. Because this shapes are naturally imperfect, they can provide a depth stand out elements.
Flat design is the direction which found its broad and diverse expression on digital art and it is famous for the minimalist and concise use of visual expressive means.
How do you think the web design trends so far?
GLITCH ART
What is glitch art? Glitch art is the practice of using digital or analog errors for aesthetic purposes by either corrupting digital data or physically manipulating electronic devices.
Due to its distortion, glitch art is mysterious by nature, and brands can take advantage of this to create a futuristic image. More important than the aesthetic points that glitch art can accumulate, brands will need to consider whether the challenging values ​​associated with glitch art are appropriate for their audience.
Glitches graphics are so significant in our modern days when computers are so pervasive. With glitch art you can give your website a distinctly psychedelic look. If you are a grateful graphic designer then you can read this article. It will surely inspire you.
MICRO INTERACTIONS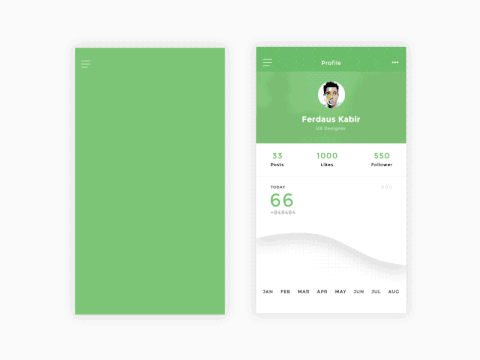 Micro interactions are events which have one main task ,  a single purpose   and they're found all over your website.
Their purpose is to delight the user; to create a moment that is engaging, welcoming and, dare we say it, human.
Hover, scrolling, add to cart, melting pot animations etc. Web development is so cool!
CHATBOTS: all you can know
Chatbot is a computer program that simulates human conversation, or chat, through AI.
Chatbots use direct messages to gather information necessary to provide effective support. For example, asking users why they're visiting your page is one question that is likely asked in every engagement.
Awesome, right? 🙂
MORE VIDEO CONTENT
In this accelerated times that we live, it seems that more than ever, even more video content is needed.
Video not only diversifies the page but caters to an audience who don't have time to read your website text content. Most of the studies out there will display the fact that a person is much more interested in video content rather than text content. Even though a video will take more time to be produced, it is definitely something you have to consider is order to showcase your ideas.
MINIMALISM DOMINATION IN WEB DEVELOPMENT
This is the most timeless web design trends. With fewer elements on your website, the less your audience will have to think the more they will be engaged to the content they're looking for.
If your website is designed in a good way, it will show the user exactly what he or she is looking for.
There you go, the final year of the decade in web design all laid out for you. But there are still many surprises in 2019 for the web development industry, like diversity and thumb-friendly navigation but we'll further investigate if this is a good solution for the users.
As much as we'd like to imagine that we know what 2019 will bring, it is ultimately up to you. Let your creativity fly, gather a lot of user feedback and always be proactive and willing to change your design and functionalities.
If you want, you can view this article in VLOG MODE on our YouTube Channel (press play below and enjoy)
Grow your business efficiently!
Subscribe to stay up to date with the latest IT news and to be able to benefit from free materials useful for growing your business.